September Awareness Calendar: Prostate Cancer Awareness, Childhood Cancer Awareness Month, Leukemia and Lymphoma Awareness
> More Causes




Veteran's :
America is founded on the principle of freedom, justice, and liberty for all. Our nation's soldiers protect our country and its ideals. We honor the men and women of the armed forces who have kept our country safe. Take a moment to remember their sacrifice and make a donation to a charity that serves them.
> More Causes






Fundraising Tips!


Event fundraising ideas, how to reach your financial goals, getting your fundraiser noticed
>Read More






Fundraising Tools You Need!


Auction Services, Cause Marketing For Fundraisers, Grant Resources, and
>Read more









Advice on how to form a tax exempt non-profit corporation and >Read more

Volunteer Match



Is your group in need of volunteers? Are you an individual looking for a way to give back to your community?


Check out Volunteer Match!





Poker Cares is a network of poker and fundraising experts who care to make a difference in the community.Find out how you can organize a charity poker tournament > READ MORE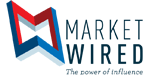 Marketwired™ is a social communications leader offering best-in-class news distribution and reporting, and state-of-the-art social media monitoring and analytics.
GET MARKETWIRED!




Sabre Design & Publishing
Where your Art is in Good Hands







Seeking New Sources of Money, Charities Get in on Poker Craze



How Small Biz Gives Back



Betting on Poker: Charities Turn To Tournaments



Cashing In When The Chips Are Down: Charities, Nonprofits Ride The Wave Of Poker Popularity



Fundraisers Get Creative: Special Events Help School and Community



Gaming: Everyone Wins Playing For Charity



Blogging For Good!


Let the "Community of Giving" help you get the word out about your cause using the power of blogs!

Check Out the Cause Blogs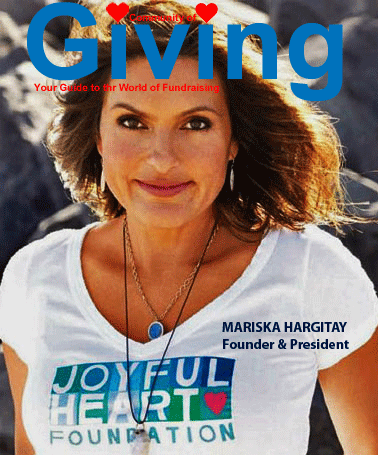 When Mariska Hargitay started playing Detective Olivia Benson on Law & Order: Special Victims Unit 16 years ago, the content of the scripts, as well as the work she did to prepare for the role, opened her eyes to the epidemics of sexual assault, domestic violence and child abuse. What she learned was staggering:



READ ABOUT what she discovered and help her cause.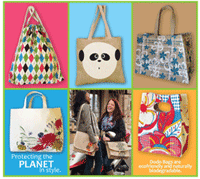 DODO BAGS


Go Green Fundraising with Reusable Tote Bags




Did you know that Plastic Bag Bans are Spreading in the United States?



Did you know that 132 cities and counties around the United States have anti-plastic bag legislation?



Did you know that Los Angeles has joined the ban on the distribution of plastic bags at the checkout counter of big retailers, making it the largest city that has joined the movement?



Did you know that more than 20 million Americans live in communities with plastic bag bans or fees?



Some stores offer Paper bags for a small fee or free. The bags can be recycled, but if you're planning on doing a lot of shopping, you wouldn't want to be caught in the rain or have the handles or bags break apart. You may also want to think about your holiday shopping in the winter weather.



The Dodo Bag Company offers a fundraising program where you can earn 40% profit and includes Trendy reusable shopping bags along with other products. All of them could be used as great gift items for the Holidays.



Considering the facts above, this should be an easy product to sell for your next fundraiser. When selling, just include the facts above and add some of your own.


Go Green Fundraising Now!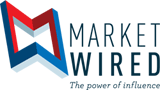 Right now someone is saying something on social media that might make or break your brand. Do you know what it is? Thousands of press releases hit the inboxes of difference-makers every day. How can you stand out from the crowd? GET MARKETWIRED!




NTEN: Where the Nonprofit Technology Community Meets The Nonprofit Technology Network


NTEN aspires to a world where all nonprofit organizations use technology skillfully and confidently to meet community needs and fulfill their missions. They are the membership organization of nonprofit technology professionals. Their members share the common goal of helping nonprofits use all aspects of technology more effectively.
READ MORE






Flocking to a Fundraiser!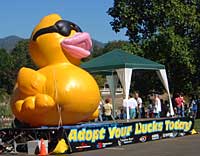 Join a growing team of non-profit organizations who over the past 23 years have collectively raised over $200 million dollars through the world renowned Derby Duck Race. If you're ready to join this elite group and take your organization to the next level READ MORE







Deliver Your Cause's Message To The World's Largest Online Viewing Community- YouTube!


Does your organization have a compelling story to tell? Do you want to connect with your supporters, volunteers and donors, but don't have the budget for expensive outreach campaigns? YouTube can help! Video is a powerful way to share your organization's message, and with a dedicated "Nonprofit" channel on YouTube, you will be able to get the word out to the world's largest online video community.



Read more about it on our Resources Page










Get 20% FREE on Scratch Cards!
Scratch Cards:
Up to 100% profit!
Hassle-free fundraiser
Custom logo and name
$50 in coupons for your supporters
30-day financing
Easy from start to finish
See Scratch Cards




Candy Bar Fundraisers:
$1 & $2 Sellers
Minimum Order 1-Case
Up to 65% Profit
Get More Candy
Bar Info




Quote Candle Fundraising:
$0 Down 50% Profit
No Up-Front Cost
Inspirational Quotes
8 Fabulous Scents
Made from Premium Wax
Candle Fundraising



Great Spring Fundraiser
Raise funds by selling unique Spring-themed items, like gardening and grilling gadgets, sparkling jewelry, giftwrap, delicious mixes, spreads, chocolates and more! Free to start. Earn up to 45% profit!
Gifts and Goodies




Healthy Fundraising Snacks:
$0 down
50% Profit
All Items Only $7
26 Tasty Snacks
Top Quality
Fundraising with Snacks