Cause Awareness Issues For December

Help The World By Supporting These Causes This Holiday Season


December is the month we think of our friends and family and the holidays. But it's also an important month for cause awareness issues. Read all about it on our Causes Page.




Elton John AIDS Foundation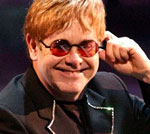 The Elton John AIDS Foundation encompasses a broad spectrum of services supporting men, women, young adults, children, infants, minorities and entire families living with or at risk for HIV/AIDS. Grants support programs and services ranging from education outreach programs, harm reduction models, early testing and treatment advocacy, legal aid, buddy programs, food banks, meal delivery programs, hospice care and adoption services for children orphaned and/or living with HIV.


Read more on our Causes Page







The Elizabeth Glaser Pediatrics Aids Foundation creates a future of hope for children and families worldwide by eradicating pediatric AIDS, providing care and treatment to people with HIV/AIDS, and accelerating the discovery of new treatments for other serious and life-threatening pediatric illnesses.


Read more on our Causes Page







International Volunteer Day

The International Volunteer Day (IVD) provides an opportunity for volunteer-involving organizations and individual volunteers to work together on projects and campaigns promoting their contributions to economic and social development at local, national, and international levels. IVD was established by the United Nations General Assembly through Resolution 40/212 on December 17th, 1985.


Read more on our Causes Page








Fundraising Tips!

Looking for a fresh approach to fundraising for your cause? We have plenty of ideas to get you started!


See the FundRaisers.com Ideas Page







Scrumptious Cookies Raise Big Dough!


Who wouldn't want to eat the most delicious, gooey, tasty cookies, when all they have to do is scoop & bake?



For more information on how your group can raise big dough with cookie dough fundraising, see our...


Cookie Dough Fundraising Page
There's lots more fundraising
tips, resources and info at...


www.FundRaisers.com


This page and its contents are © (copyright) Digital Maven LLC.



"Giving Media Network", "Community of Giving", "Catch the Spirit of Giving", and "Giving Is The American Spirit" are Registered Trademarks of Digital Maven LLC. All rights reserved.