Annie Van Bebber
Founder/Editor In Chief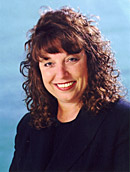 Annie Van Bebber is a recognized entrepreneur and authority on New Media and the Internet. Annie has the intuitive gift of truly knowing the consumer and has been at the forefront of media trends that have become a part of our culture.



Fundraisers.com is the result of Van Bebber's dedication to a variety of social causes for more than 41 years, over the course of which she has literally raised millions of dollars for charity. A former member of the PTA, PTO and the Education Technology Planning Team, she continues to be devoted to a number of causes and charities including the T. J. Martell Foundation, the Neil Bogart Memorial Fund and KidsCharities.org. She has also supported the National Childhood Cancer Foundation, RADD (Recording Artist Against Drunk Driving), AMFAR, March of Dimes, and Leukemia Society of America.


Van Bebber is well-known for creating revenue generating and brand building strategies as well as for masterminding award-winning websites and properties. As a founding partner of Attitude Network, she led its HappyPuppy.com games site to highly-acclaimed, record-Internet-success status and was a partner in the award-winning StarChefs.com, the premier culinary forum featuring celebrity chefs and recipes from around the world. She is an active member in the Association of Internet Professionals, Southern California Software Council and Woman in Technology International. Van Bebber currently serves on the Advisory Board of internetwire.com and is a former Chairman of the Board of the Computer Game Developers Association.



Charity Affiliations

National Leukemia Broadcast Council
CURESEARCH for Chrildrens Cancer
The Bogart Pediatric Cancer Research Proram Childrens Hospital of Los Angeles
Founding Board Member
Techology Affiliations
IGDA (International Game Developers Association)
Past Chairman of the Board
NTEN (Non Profit Technology Network)
WITI (Woman in Technology International)
SEA (Social Enterprise Alliance)
SIIA (Software & Information Industry Association)
AIAS (Academy of Interactive Arts and Sciences)
WINT (Women In New Technology)
AIP (Association of Internet Professionals)
IICS (International Interactive Communications Society)
Business Affiliations
PTA (Parent Teacher Association)
Past President
PTO (Parent Teacher Organization)
Past President
DNA (Delta Nu Alpha) (Transportation Association)
Past Board of Director
WPA(World Poker Association)
Founding Board of Director