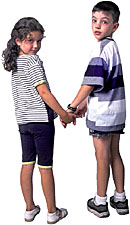 Thanks for visiting FundRaisers.com! Share it with other people for their fundraising campaigns.








Featured Idea:

Bling Bling in Boston for Kids with Diabetes

| | |
| --- | --- |
| | |
| | A Marilyn Monroe look-alike added to the evening's magic. |
| | |
| | The Platters, first formed during the 1950s, drew crowds to the dance floor with their popular rock & roll era hits. |

Joslin Diabetes Center sparkled to the tune of $775,000 at this year's High Hopes Diamond Gala; exceeding expectations. This decidedly black-tie event is an annual favorite on Boston's fundraising circuit. Dining, dancing and yes…diamonds. A pair of diamond earrings weighing in at 2.0 carats and set in 14KT white gold, valued at $10,000, to be exact. One lucky attendee exited the Boston Park Plaza Hotel with bling bling in both ears.



Charitable events of this caliber don't happen overnight, yet successful elements can be adapted on a smaller scale while growing an annual fundraiser. Joslin Diabetes Center began raising money for the High Hopes Fund for Kids with Diabetes in 1993. Ten years of support have yielded nearly six million dollars benefiting the Elliot P. Joslin Camp for Children with Diabetes, Joslin's Young Children's and, JumpStart programs, Joslin's School Age Program and Islet Transplant Research Programs.



The dazzle power of the "Diamond Tower" has been a highlight of past High Hopes Diamond Galas. In March of 2000, one unset stone was placed in each of the 500 flutes forming a stunning Crystal Champagne Tower. Four hundred and ninety nine of the champagne flutes held a cubic zirconia. One of the crystal glasses held a 2.0 carat Millennium Diamond appraised at $20,000.



This year's event was centered on a pyramid of 300 jewelry boxes containing one pair of diamond solitaire studs mingling with 299 pair of quality cubic zirconia earrings. Boston's DePrisco Jewelers were diamond partners for the 2003 event. Patrons were given the opportunity to purchase a pair of earrings for $150. Even the imposters were set in 14KT white gold. At the very least, participating supporters walked away with a carat for each ear; only a certified gemologist could identify them as knock-offs. It isn't difficult to imagine the palpable excitement as attendees in formal attire waited to hear if they needed to place an after hours call to their insurance agent before leaving the ballroom.



Joslin's annual A-List extravaganza incorporates more than diamonds. It glitters with celebrity entertainment, sparkles with champagne toasts, glistens with four-star cuisine and dazzles with dancing duos. The
| | |
| --- | --- |
| | |
| Louise Penta of Boston, Joslin Gala chairperson, is shown with her son, Paul Penta, a Joslin patient, and Paul Madden, who oversees Joslin's camping programs for youngsters with diabetes. Ms. Penta announced a significant gift from the Penta family to help rebuild the camp&Mac226;s dining hall, where her son worked this summer as a culinary arts student. | |
| | |
| Boston's Park Plaza Hotel ballroom sparkled the for Joslin Diabetes Center's High Hopes Diamond Gala. | |
price per seat for this year's gala was $300. Each table seated ten and sponsorships were available for various levels of support from $3,000 to $125,000. An impressive Gala Program Journal is produced each year; raising additional funds for Kids with Diabetes.



The Platters, a legendary R&B group, provided a special performance at this year's affair. Melissa Manchester and Oleta Adams have provided entertainment at past events. Silent and live auctions generated additional excitement with offerings that included: a first-class trip to Germany, dinner for 10 in your home by Terramia Ristorante, and signed sports memorabilia provided by the Boston Red Sox, Bruins, Patriots and more.



The sophisticated promotional materials for Joslin Diabetes Center's High Hopes Diamond Gala included various press releases, impressive invitations and supportive informational packages. Many experienced, inspired, and talented individuals contribute to the overwhelming success of Joslin's annual event. Casual observers might caution smaller organizations with the cliché: "Kids, don't try this at home." We prefer Mickey Rooney and Judy Garland's time honored exclamation, "Come on kids, let's put on a show." A creative approach and solid work ethic can overcome many obstacles including lack of experience and limited funding.



The unique idea of surrounding an upscale "raffle" with an air of mystery could be adapted to relatively modest fundraising efforts. Consider selecting a popular local artist and producing a limited edition of signed/numbered prints of a particularly appealing image. Hundreds of charitable supporters could purchase the guarantee of an artist signed print; with an approximate value similar to the cost of participation. One lucky contributor would win the original; worth considerably more than the contribution.



Similarly, picnic baskets could contain gift certificates with lunch for two to various local restaurants. One picnic basket might contain a private party for ten at a particularly prestigious regional restaurant. Again, no one goes home empty handed and individual contributions escalate due to the potential for a relatively big pay-off. The thrill of discovering the winner can be incorporated into multiple venues and retain excitement throughout a lengthy fundraiser.


| | |
| --- | --- |
| | |
| | Joslin President C. Ronald Kahn, M.D., right, pays tribute to Gala honoree Charles H. Hood of the New England-based Hood Company for his many years of support to Joslin Diabetes Center. |
The concept is fairly simple - as most good ideas are - and easily adapted to endless prize packages and countless charitable organizations. Joslin Diabetes Center's stellar execution of many time-honored fundraising traditions are rolled into one diamond studded event benefiting the High Hopes Fund for Kids with Diabetes. Consider this an opportunity to learn from a "master craftsman" of charitable foundations with over 100 years of experience in the fruitful field of fundraising.



Joslin Diabetes Center's Website is http://www.joslin.harvard.edu/main.shtml
They can be reached by telephone at (617) 732-2400.


-- DeWayne Lumpkin, Freelance Writer








Don't Keep It To Yourself!


We're looking for YOUR unique fundraising ideas. Share your success stories with us and we might feature it right here on this page. Send your stories to...


idea@fundraisers.com