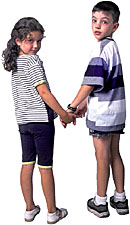 Thanks for visiting FundRaisers.com! Share it with other people for their fundraising campaigns.







Fundraising Tips:

Event Fundraising Ideas


Tired of the same old fundraiser event, here are some ideas for special events to raise the money you need!


Try A Breakfast, Lunch Or Dinner Fundraising Event


Food is always a good fundraiser so try a fundraising breakfast, lunch or dinner event. Keeping it simple is best. A Hotdog event fundraiser is a great way to start. Have your local grocer donate the hotdogs, buns, condiments, chips and pop. Set up in a busy area, even the parking lot of your grocer. You can use a propane BBQ or boiler for the cooking. Offer up a package deal like "1 Hotdog, bag of chips and can of pop for only $3!" This way you can raise more, faster. Important: Be sure to thank your grocer by giving them recognition for their food donation.


Have A Car Wash


A great service and event fundraising idea for all those car loving people out there. Get your group volunteers together and pick a central location with high car traffic. Make sure you have room for cars to line up and have a few hoses going so you can wash more than one car at a time. As an added fundraiser sell some snacks and beverages to car owners. Be sure to have enough chairs and shade for your car owners to sit while they wait.


Run A Recycled Bottle, Can Or Ink Cartridge Drive


An excellent fundraising idea for our times. Raise money and do good for the environment. Let your community know that they can drop off their refundable bottles, cans or ink cartridges at a central location. Your group will handle the sorting and keep the refunds. A nickel or dime may not seem like much but if this fundraiser is well publicized, all that plastic, glass, aluminum and cartridges will add up quick. To raise more and as an added incentive / service to your community, you can go door to door to pick their refundable bottles and cans or tie in with a local business to become a drop off location for your group.


Have A Bake Sale


Always a favorite event fundraiser even though it isn't the "newest idea". Why? Well because home baked goodies can't be beat. Also because some community members love baking and sharing with others. It's recommended to not have these too often though so try spreading them throughout the year. Here's a great tip: Bake some scrumptious cookies using the cookie dough from a popular cookie dough fundraising brochure and make sure to have your order book ready to sell from and raise extra money.


Set Up A Book Sale


Another old favorite fundraiser. People are sure to donate books they are done reading and people will be sure to buy them as a good read and a good cause. Ask people to drop off their unwanted books or better yet just go door to door. If you find your fundraiser has left over books you may even want to donate them to a hospital, shelter or seniors home.


Have A Lawn Or Garage Sale


Most everyone thinks about clearing out "stuff" from their attic or garage, well here they can do good too. Have a Lawn sale fundraiser where your community donates items they are willing to let your group sell. Then your group picks a central location to hold your fundraising lawn sale. Once again be sure to publicize this well in advance and many times.


Organize A Rubber Duck Race


This event fundraiser is fun and can get kids involved. All you need to do is get the rubber ducks or any other fun thing that can float. Have them numbered to match tickets you sell to supporters. Make sure your event is publicized so you can have a fun turnout on the day of the race at your local stream or body of water. The first duck to cross the finish line wins a prize that was donated by a local sponsor.


Have An Auction


The most common way of doing an auction fundraiser is to have collectibles such as pro-athlete or celebrity signed items (jersey, baseball, bat or hockey stick, movie poster, video tape or DVD) up for sale. Your local pro-sports team or celebrities are usually willing to do this for a good cause. Consider an Online Auction for some of the more lucrative items that were donated. If you don't have a group member that can post them online, check out a local ebay retailer store to sell your items. Read about how you can sell your items online at iSOLDit.


Organize A Night At The Races


A fun a new way to have an exiting fundraising event. Not actual gambling, "A Night At The Races" is a re-creation and meant for fun. With. People watch a pre-taped horse race and bet and win "funny money". Raffles are usually drawn throughout the event. What you need to get started, including the video tape, race program and race tickets are all provided by companies like "A Night At The Races".


Have A Bingo Night


Bingo nights are always popular so try a Bingo night fundraiser. Do it all in the same as a normal bingo does it; sell cards and call numbers in your school gym or church basement. Instead of money for prizes, give away items donated from your local businesses and be sure to give them recognition for them. As always, good publicity will make your bingo night fundraiser a success.








Don't Keep It To Yourself!


We're looking for YOUR unique fundraising ideas. Share your success stories with us and we might feature it right here on this page. Send your stories to...


idea@fundraisers.com