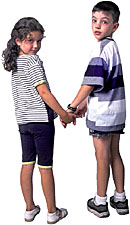 Thanks for visiting FundRaisers.com! Share it with other people for their fundraising campaigns.







Fundraising Tips:

Getting Your Fundraiser Noticed


"If you run it they will come..." Not quite. Don't assume that everyone will find out about your fundraiser. Get the word out ahead of time and make it as visible as possible.


Get Your Fundraiser Advertised Or Publicity


MOST important is that people know about your fundraising event. Be sure to make the message clear: WHO it's for, WHAT it's for, WHEN, WHERE and HOW much you are trying to raise. Use local radio station community spots, community paper, school and church newsletters, local TV, posters and flyers. Click here to see how to create a winning press release.


Pick A Central And Well Known Location


Pick a location that everyone knows by name, just directing to an address will reduce your attendance. Also pick a location that can handle the requirements of your fundraising event as well as crowds.


Choose The Right Day


Saturdays are usually best. Most people are not working and have less family or religious events to attend. Also check your calendar so you're not competing with another big event or holiday. Better yet, try to set up your fundraising event to take advantage of the other event's people traffic.


Ask Trusted Volunteers To Help


Make sure you get the commitment of your fundraising event volunteers. Your fundraiser will fall short if you can't rely on your helpers. Have backup volunteers lined up in case of absent helpers.








Don't Keep It To Yourself!


We're looking for YOUR unique fundraising ideas. Share your success stories with us and we might feature it right here on this page. Send your stories to...


idea@fundraisers.com